Christopher Walker Our CEO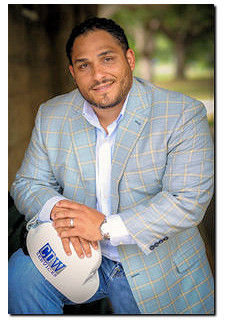 Meet Christopher Walker
CDW Services is a General Contracting firm founded in 2005 by Christopher D. Walker. The firm holds state licenses in both Commercial and Residential construction in the states of Louisiana and Texas.
Mr. Walker is responsible for the overall strategic planning and management of the firm. Although CDW Services is new in age, Mr. Walker has sixteen years of experience in the construction industry.
CDW Services is a "quality conscious" construction company. Each job we obtain is with the client in mind. We provide quality, service, and performance. CDW Services works closely with every client to ensure the optimum blend of expertise and project management. Our approach allows us to work with clients and architects to offer innovative solutions during the pre-construction phase. Quality work, good management and open communication ensure that projects result in work that exceeds client's expectations.
CDW Services holds the following licenses with the Louisiana State Board of Contractors: Demolition, Residential Construction, Commercial Construction, Highway, Bridge and Street Construction, and Mold Remediation.
In addition to the above, CDW Services is DBE certified by the New Orleans Aviation Board, City of New Orleans, Sewerage and Water Board of New Orleans, Regional Transit Authority, Levee Board, Department of Transportation, New Orleans Housing Authority, and The State of Texas. At CDW Services, we're not just great builders, we're partners committed to adding value to your next project.
CDW Services focuses on helping owners navigate through the issues and enjoy the process of building. We not only deliver superior construction quality, but we put our clients first with ideas to save money, time and hassle.